Keep Your Vehicle in Pristine Condition at the Jeff Wyler Superior Collision Center

Bumps, scratches, and dents are no problem for our certified Hyundai body shop in Cincinnati. Our experts can get your vehicle looking like it just rolled off the manufacturing floor, allowing you to feel confident whenever you get behind the wheel. Our Hyundai body shop goal is to get you 100% satisfied with your vehicle, which is why there is no job too big or too small for our team to handle.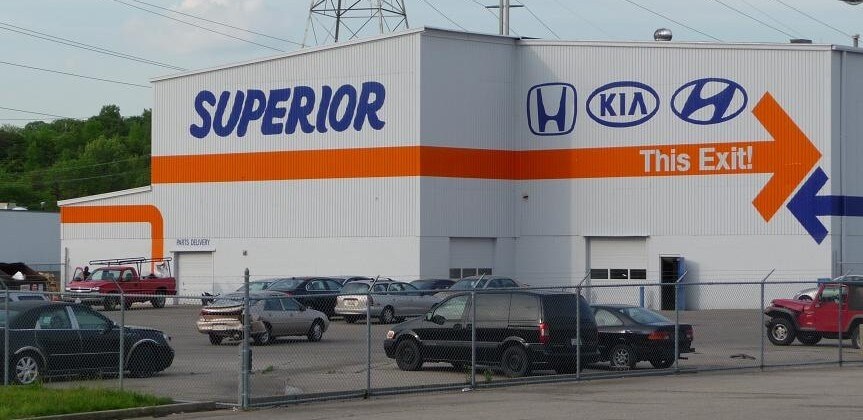 How to Schedule a Body Shop Appointment?
You are welcome to visit our dealership by driving straight down I-75 from Dayton to get your appointment scheduled, or you can fill out the form below and only need to travel out of Xenia when you are dropping your vehicle off with us. Our Hyundai body shop wants to give you these options so that we can easily fit a repair into your schedule, keeping everything as convenient as we can.
What Else We Do for Your Vehicle
If you are looking for a mechanical fix, our Beavercreek Service Center will be able to do all of the work. Much like our certified hyundai body shop, there is no job that is out of the scope of our expert technicians. If you are looking for routine maintenance near Fairborn or something more in-depth like transmission repair near Vandalia and Centerville, OH, don't hesitate to contact our dealership!
Contact Our Experts to Learn More
Our goal is to build a strong relationship with our guests, wanting to be the first place considered whenever you need anything for your vehicle. This has led to many Fairborn and Miamisburg drivers continuing to choose our Hyundai dealership for their automotive needs, and we encourage you to choose our dealership too. We will be happy to answer all your questions and make sure you are always smiling when you are in the driver's seat.
The Body Shop Staff

 




 

Jerry Brewer
 Collision Center Manager





PJ Walters
Estimator












The Jeff Wyler Superior Collision Center is centrally located to all of Greater Cincinnati and Northern Kentucky. Easy to get to. Take exit 6 (Mitchell Avenue - Cincinnati Zoo exit), off I-75 go 1 block west on Mitchell Avenue, we are located between the Jeff Wyler Kia & Hyundai stores.